Stockholm Tunnels Project Running Rings - Under Stockholm


Like many 21st Century cities, Stockholm has suffered in recent years from both increasing volumes of traffic and an increasing population that have put ever greater strains on its infrastructure.
In the 1990's the various municipal bodies that govern the city agreed on a semi underground ring road for Stockholm, a massive engineering project that would involve tunnelling under the suburbs of the city to provide roads that would otherwise have to be built through housing, office and park land above ground. To help with the surveillance and safety system on the Södra Länken stretch of the project, leading Swedish CCTV company ISG approached UK firm AMG Systems.
The Södra Länken tunnel is a key stretch of the Stockholm ring road and the largest ever road tunnel construction in Sweden.
Along its 6km length it interconnects with 5 other roads to create a 17km long mass of tunnels and ramps. Work on Södra Länken commenced in the mid 1990s and the complex opened in 2004 to carry around 60,000 vehicles a day.
Swedish CCTV firm, ISG, was responsible for installing the traffic surveillance system for the tunnel complex, involving more than 400 cameras relaying video signals to 'Trafik Stockholm'.
This permanently manned traffic management centre monitors traffic 'rhythms' to ensure a smooth flow of traffic and an overall safe journey for the public. However, in the event of break downs, gridlock or accidents, Trafik Stockholm coordinates emergency support for drivers in the tunnel.
The video feeds are also used for a 'traffic incident detection system' and this posed a problem for ISG. "Incident and emergency management requires a highly detailed, colour image for the control room staff while the detection system is optimised to work with higher contrast monochrome images. We were faced with installing and maintaining 2 cables from each of the cameras - a large capital investment and a continuing running expense", says Matts Lilja, Managing Director of ISG.
Two other considerations also had to be thought through in the selection of the video transmission equipment. The first arose from the way that tunnel cleaning is carried out - via high pressure washing. ISG had a tested and proven waterproof camera housing and any ancillary equipment that could not be put inside the camera housing would need its own waterproof housing. Secondly, reliability was paramount. "Once operational, getting access to the equipment inside the tunnels to make adjustments or replace failing equipment isn't a viable option", says Matts. "Zero fault operation is what we had to strive for".
"At a stroke, the fibre infrastructure was halved, and cleaning was not an issue"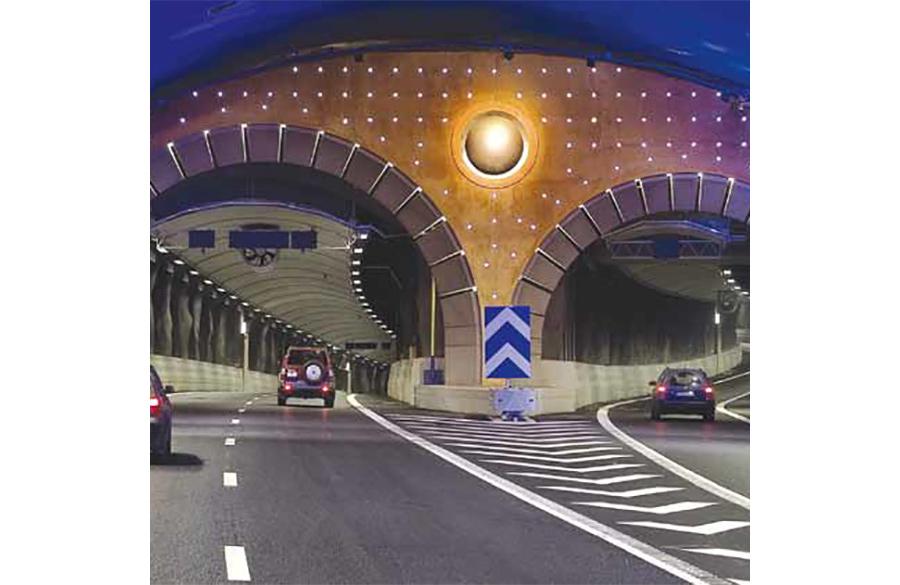 Two Into One Cleans Up
To help them out, ISG approached UK based AMG Systems to design, supply and install the fibre optic transmission equipment that would be crucial in the safe operation of the road. "At first sight, our AMG 2000 range appeared to be the ideal fit in the Södra Länken," says Alan Hayes, Managing Director of AMG.
"Its single channel transmission technology offers a highly cost effective solution for Local Area Systems where all the cameras are within a few kilometres of the control room. It is also exceptionally reliable. However, after investigating the camera and housing, we proposed a custom solution based on the standard AMG2000 range that would overcome both the need for twin fibres to each camera and the need for additional waterproof housings".
AMG's final solution involved designing a camera end PCB to generate the colour and monochrome signals, both of which would be carried down a single fibre to the Trafik Stockholm facility where they were separated for incident monitoring and number plate recognition. This was integrated with the AMG 2000 equipment at the camera to provide a low cost video transmitter and data transceiver, all of which could be accommodated within the existing camera housing.
At a stroke, the fibre infrastructure was halved and cleaning was not an issue. Combining the whole transmission and camera assembly within a single housing also meant that, if any problems were detected, the entire unit could be lifted out and a replacement dropped in.
Installing and Commissioning
"Coming up with the idea of combining the video streams and customising a longstanding standard range to easily accommodate the changes without affecting our ability to support the product over its lifetime wasn't the most challenging part of the project", says Alan. "Installing the fibre was, as we worked alongside many other contractors whilst construction vehicles and tunnelling equipment were still in action".
The answer was to manufacture a set of demountable test equipment that could be used to test each fibre optic link as it was installed. Each fibre run was tested using the temporary rig and then sealed for the remainder of the construction process, ready to have the final camera housing installed at final fit out. "This worked very well", says Alan. "We were able to progress the fibre installation whilst other heavy construction continued and minimise the danger of damage from passing lorries and heavy machinery. As you can imagine, that was an inconvenience and expense we were eager to avoid!"
A final consideration for the AMG network was that the cabling should be resilient - both fire and waterproof. Although, in the event of an accident, visibility from the camera would probably be impaired by smoke it was crucial that the network lasts as long as possible to relay information back to aid coordinators on the ground.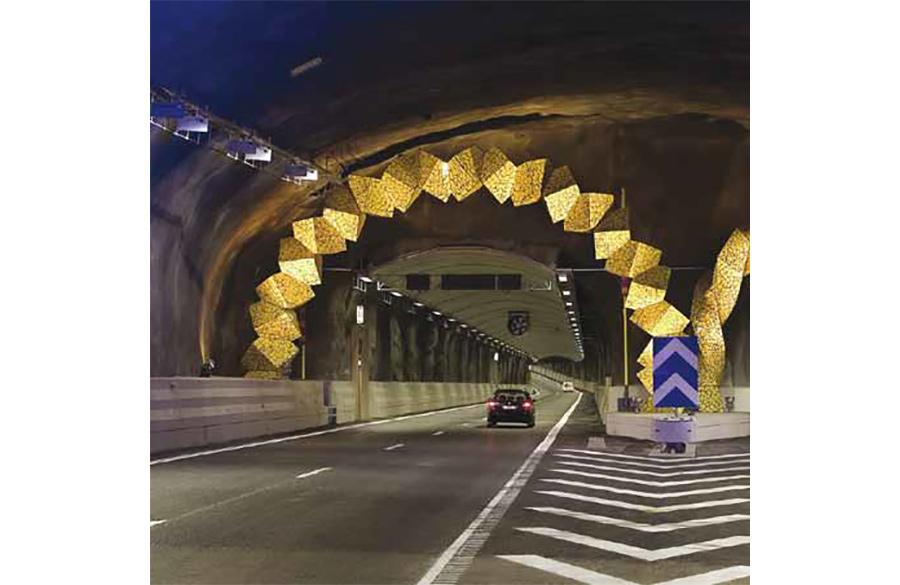 A Long Partnership
"The Södra Länken tunnel was a major civil engineering project for Stockholm and we were understandably keen to ensure that traffic flow on this prestigious new route would be as smooth as possible", comments Matts. "We were also acutely aware that we would have to keep abreast of technological developments during the 5 year project and meet our installation and reliability targets throughout. Working with AMG Systems gave us this assurance and is allowing us to look at our future plans with the same degree of confidence".
Project Highlights
Total of 400 cameras on Sweden's largest road tunnel
Total complex is 17km and carries over 60,000 vehicles every day
Colour and monochrome feeds required from each camera
Both signals carried down single fibre to the Trafik Stockholm control room with huge reduction in infrastructure costs
Custom solution developed based on the standard AMG2000 range, involving a camera end PCB to generate the colour and monochrome signals. It provides a low cost video transmitter and data transceiver, all of which is accommodated