AMG Presentation at TOPGOLF
Exclusive event at TOPGOLF, Surrey, with the focus on Custodial & High Security Surveillance hosted by: AMG Systems, Vicon Industries, Advancis, Senstar and Seagate.

With the focus of the event on Custodial & High Security Surveillance
e
ach manufacturer was invited to deliver a short presentation based on specialist insight into product, design and technologies, expaining the how the synergy between manufacturers can work in delivering demanding solutions.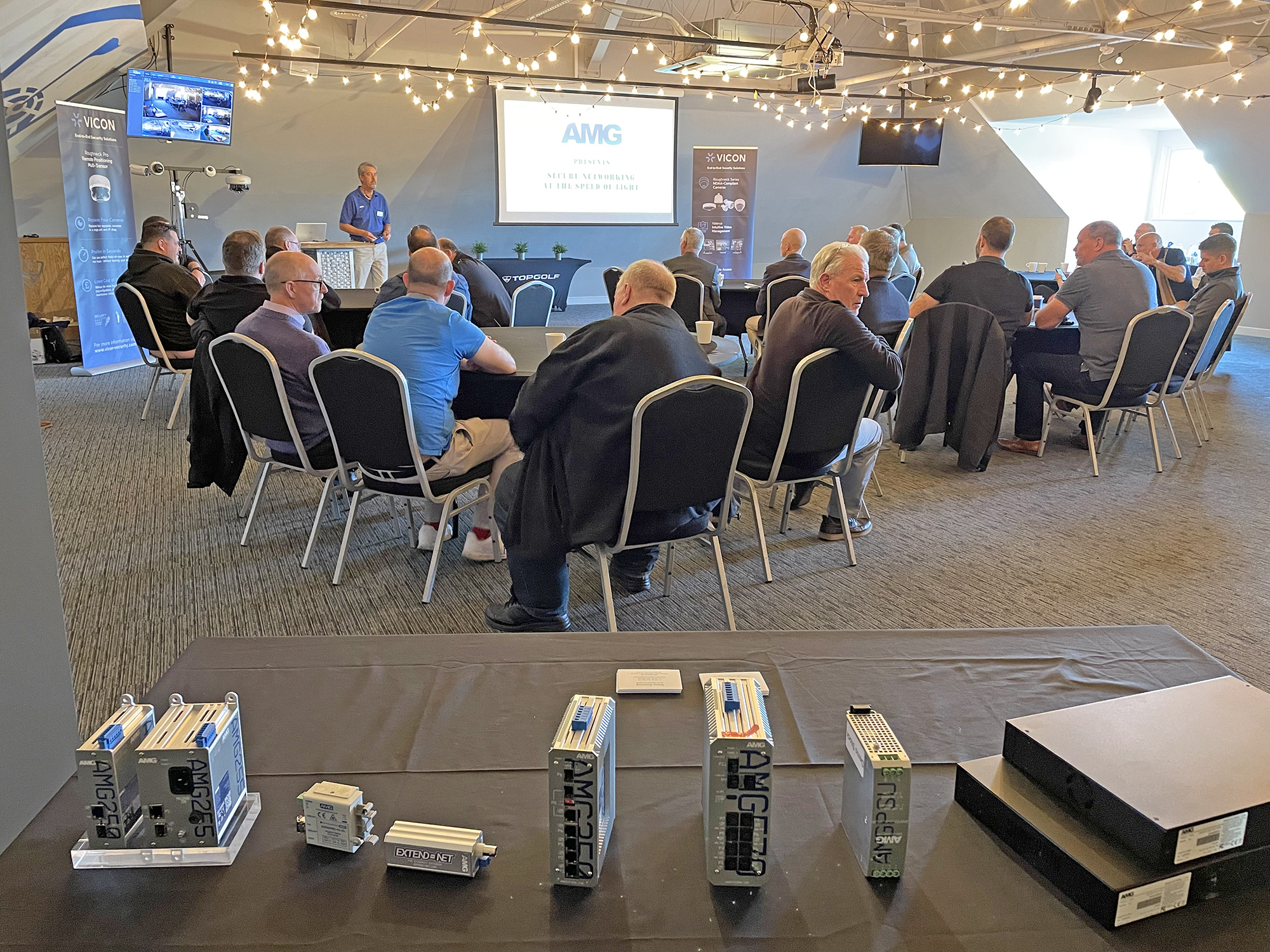 Both Steve Dunning and Rob Kidd attended from AMG, meeting with delegates and giving product demonstrations on the AMG exhibition stand.
There was time
to socialise and mix with all attendees
and an oportunity
to wind down and have some fun at the Topgolf Driving Range where attendees were split into groups to try out their skills on the range.
Everyone had a couple of hours to network a
fter f
ood and drinks were served, then it was
b
ack to the Conference Room for final discussions, refreshments and prize giving.
The whole day was a huge success. Very focused clientele all based in the High Security and Custodial vertical. Plenty of discussions and excellent feedback from all who attended.